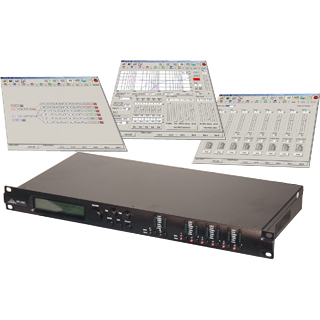 Electronics-Dig Processor
When the company's design engineer, Frank Grund, decided to pursue the manufacturing of a well-working processor, he asked our clients what they would want to see in an ideal digital processor. They asked for one that would be flexible, cost effective, packed full of features, and the keyword - intuitive.
After two years of research and development, we now have the answer for the most innovative digital processor - the Grund Audio DP-26C.
The DP-26C is packed full of features and can be up and running in just minutes. With a full computer program and USB hookup, the DP-26C is easy to use and gets the job done.
All the functions of the processor can be seen in one screen shot
No restrictive defaults - manipulate the processor any way you desire
True 96k resolution for high quality sound reproduction
download the program, and take it for a test drive today!

Home |

Literature Request |

Contact Us |

Legal

Grundorf Cases & Racks Home Page
Copyright © 1996-2017 Grundorf Corporation. All Rights Reserved