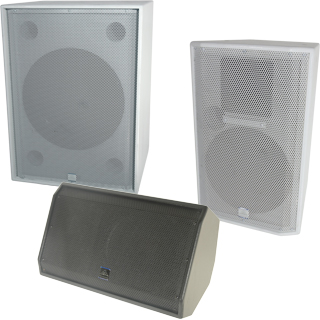 Altar Clarity Series
The Altar Clarity Series loudspeakers are a sound reinforcement solution for the 200 - 400 seat House of Worship, smaller meeting / presentation facilities, and similar spaces where live music reproduction demands a higher output performance. Manufactured in the USA, the AC (Altar Clarity) Series loudspeakers use 13-ply Baltic Birch enclosures and provide component concealing grilles for visual aesthetics and protection. Color options include black, white, and unfinished (for painting or staining) for all models.
There are five new active models on the AC Series lineup carrying the benefit of power amplification that is optimized for the enclosure along with streamlined system cabling. Like the passive AC Series models, the new active models employ true, two-pole crossovers and pattern-controlled rotatable horns for accurate and smooth sounding musical performances and the spoken word. Vast assortments of model choices are available to fit every application.
For the self-powered (active) AC Series models, power ranges from 200-600 watts. The amp's multichannel inputs include an XLR balanced microphone input, a ¼-inch line input, and RCA inputs for use with CD players and similar equipment. Any two sources can be mixed internally. With their durable, built-in power amplifiers, the AC Series active loudspeaker enclosures make a great sounding, versatile sound reinforcement solution.
The AC-10 and AC-12 are available in several versions to accommodate your specific application: no handles or pole mount, with U-Bracket mounting, with three 2 x 2 flypoints, or equipped for wall mounting. The AC-10M and AC-12M are available without handles or pole mount. The AC-15 two-way and AC-15S subwoofer are available without handles or polemount, or with three 2 x 2 flypoints. The AC-18S subwoofer is available without handles and pole mount or with six 2 x 2 flypoints.
A comprehensive range of accessories, including eyebolts, wall mount brackets, crank style speaker stands, adjustable speaker stands, dual speaker mount poles, and both crank style and adjustable speaker poles are available to make each installation easy and complete.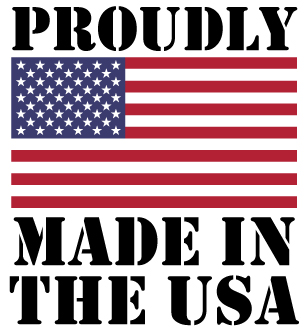 Expand Details

Model
Number
Drivers
Frequency
Response
Sensitivity
Watt /
ohm
Dispersion
H / V
Dimensions
H x W x D
AC-10
LF: 10" Cone
HF: 1" Compression Driver
HF:90° x 40°
70 Hz - 18 kHz
99 dB SPL
150 / 8 Ω
90° / 40°
19.25 × 12.63 × 12.75
AC-12
LF: 12" Cone
HF: 1" Compression Driver
50 Hz - 18 kHz
99 dB SPL
250 / 8 Ω
90° / 40°
23.75 × 15.50 × 15.75
AC-15
LF: 15" Cone
HF: 1" Compression Driver
40 Hz - 18 kHz
99 dB SPL
300 / 8 Ω
90° / 40°
28.75 × 18.50 × 18.50
AC-10A
LF: 10" Cone
HF: 57-032
70 Hz - 18 kHz
99 dB SPL
150 / 8 Ω
90° / 40°
18.75 × 12.50 × 12.75
AC-10M
LF: 10" Cone
HF: 1" Compression Driver
60 Hz - 18 kHz
98 dB SPL
150 / 8 Ω
90° / 40°
19.00 × 12.50 × 12.25
AC-12A
LF: 12" Cone
HF: 1" Compression Driver
50 Hz - 18 kHz
99 dB SPL
250 / 8 Ω
90° / 40°
23.75 × 15.50 × 15.75
AC-12M
LF: 12" Cone
HF: 1" Compression Driver
50 Hz - 18 kHz
98 dB SPL
250 / 8 Ω
90° / 40°
17.00 × 26.50 × 16.50
AC-15A
LF: 15" Cone
HF: 1" Compression Driver
40 Hz - 18 kHz
99 dB SPL
300 / 8 Ω
90° / 40°
28.75 × 18.50 × 18.50
AC-15S
LF: 15" Cone
40 Hz - 2000 Hz
98 dB SPL
300 / 8 Ω
28.75 × 18.50 × 18.25
AC-18S
LF: 18" Cone
35 Hz - 2000 Hz
98 dB SPL
600 / 8 Ω
31.75 × 23.25 × 19.63
AC-10MA
LF: 10" Cone
HF: 1" Compression Driver
60 Hz - 18 kHz
98 dB SPL
150 / 8 Ω
90° / 40°
13.75 × 18.75 × 13.38
AC-12MA
LF: 12" Cone
HF: 1" Compression Driver
50 Hz - 18 kHz
98 dB SPL
250 / 8 Ω
90° / 40°
17.00 × 26.50 × 16.50

Home |

Literature Request |

Contact Us |

Legal

Grundorf Cases & Racks Home Page
Copyright © 1996-2017 Grundorf Corporation. All Rights Reserved