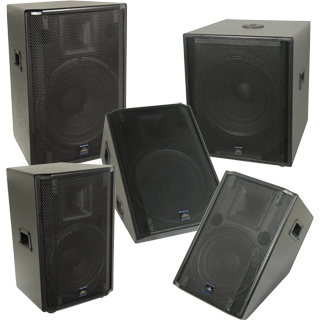 ACX Series
The ACX Series loudspeakers are a budget friendly sound reinforcement solution for the 200 - 400 seat House of Worship, smaller meeting / presentation facilities, and similar spaces. Manufactured in the USA, the ACX Series loudspeakers utilize MDF (medium-density fiberboard) enclosures and provide component concealing grilles for visual aesthetics and protection. Color options include black and white for all models.
The ACX Series enclosures operate at 150 watts RMS @ 8 Ohms, which enables the use of lower cost transducers, thus making these loudspeakers an exceptional value for their intended applications. All models incorporate two speakOn™input connectors.
The ACX-2 and ACX-5 are available with handles and a pole mount as well as three 2 x 2 flypoints. The ACX-2M and ACX-5M are available with handles. The ACX-8S subwoofer is available with handles and a pole mount. A comprehensive range of accessories, including eyebolts, wall mount brackets, crank style speaker stands, adjustable speaker stands, dual speaker mount poles, and both crank style and adjustable speaker poles are available.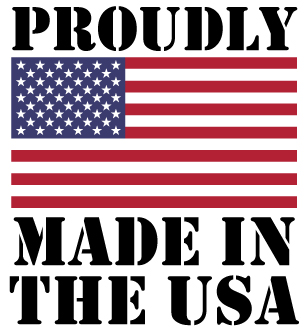 Expand Details

Model
Number
Drivers
Frequency
Response
Sensitivity
Watt /
ohm
Dispersion
H / V
Dimensions
H x W x D
ACX-2
LF: 12" Cone
HF: 1" Compression Driver
HF:90° x 40°
50 Hz - 18 kHz
99 dB SPL
150 / 8 Ω
90° / 40°
21.75 × 14.00 × 12.75
ACX-5
LF: 15" Cone
HF: 1" Compression Driver
HF:90° x 40°
40 Hz - 18 kHz
99 dB SPL
150 / 8 Ω
90° / 40°
24.50 × 17.00 × 15.75
ACX-2A
LF: 12" Cone
HF: 1" Compression Driver
50 Hz - 18 kHz
99 dB SPL
150 / 8 Ω
90° / 40°
21.75 × 14.00 × 12.75
ACX-2M
LF: 12" Cone
HF: 1" Compression Driver
HF:90° x 40°
50 Hz - 18 kHz
99 dB SPL
150 / 8 Ω
90° / 40°
21.06 × 13.13 × 12.75
ACX-5A
LF: 15" Cone
HF: 1" Compression Driver
40 Hz - 18 kHz
99 dB SPL
150 / 8 Ω
90° / 40°
24.50 × 17.00 × 15.75
ACX-5M
LF: 15" Cone
HF: 1" Compression Driver
50 Hz - 18 kHz
99 dB SPL
150 / 8 Ω
90° / 40°
23.75 × 17.00 × 15.88
ACX-8S
LF: 18" Cone
35 Hz - 2000 Hz
99 dB SPL
450 / 8 Ω
24.50 × 20.50 × 23.75
ACX-2MA
LF: 12" Cone
HF: 1" Compression Driver
50 Hz - 18 kHz
99 dB SPL
150 / 8 Ω
90° / 40°
21.06 × 13.13 × 12.75
ACX-5MA
LF: 15" Cone
HF: 1" Compression Driver
50 Hz - 18 kHz
99 dB SPL
150 / 8 Ω
90° / 40°
23.75 × 17.00 × 15.88

Home |

Literature Request |

Contact Us |

Legal

Grundorf Cases & Racks Home Page
Copyright © 1996-2017 Grundorf Corporation. All Rights Reserved