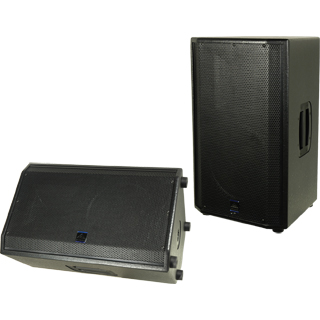 GQ Series
GQ is the newest series in the lineup of speakers from Grund Audio. The GQ Series includes five new self-powered models and are ideal for performing musicians and DJ's as well as being an outstanding choice for event production, corporate AV, and education.
The GQ Series models consist of three 2-way, one 3-way, and one subwoofer. The 2- and 3-way models have a 1-inch high frequency compression driver with rotatable horns. Being very versatile makes them a great choice for a wide range of sound reinforcement applications. The GQ-10A and GQ-12A models are not only excellent PA-type enclosures; they can also be positioned on the side for use as floor monitors.
Creating a full range "speaker on a stick" setup for projects requiring a rich, full-range performance is easy with the GQ Series. The GQ-10A, GQ-12A, and GQ-15A all have pole cups so they may easily be mated with the pole-cup-equipped GQ- 18A subwoofer.
The Grund Audio GQ Series are finished with Tour Coat™ to provide a thick, durable finish to resist scratches and also helps protect the inner components by keeping moisture and dirt at bay. The Tour Coat™ finish maintains its appearance for years.
The GQ self-powered models range from 200-800 watts. The versatile multi-channel inputs found on these amplifiers include an XLR balanced microphone input, a 1/4-inch line input, and RCA inputs for use with CD players and similar equipment. Also, any two sources can be mixed internally.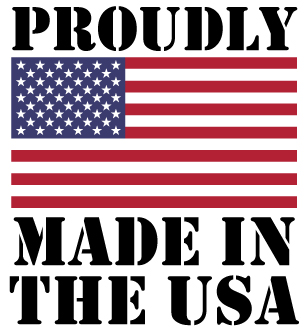 Expand Details

Model
Number
Drivers
Frequency
Response
Sensitivity
Watt /
ohm
Dispersion
H / V
Dimensions
H x W x D
GQ-10A
LF: 10" Cone
HF: 1" Compression Driver
55 Hz - 20 kHz
0 dB SPL
300 / 8 Ω
90° / 40°
0.00 × 0.00 × 0.00
GQ-12A
LF: 12" Cone
HF: 1" Compression Driver
48 Hz - 20 kHz
0 dB SPL
400 / 8 Ω
90° / 50°
24.50 × 15.19 × 15.38
GQ-15A
LF: 15" Cone
HF: 1" Compression Driver
40 Hz - 20 kHz
0 dB SPL
600 / 8 Ω
90° / 50°
0.00 × 0.00 × 0.00
GQ-18A
LF: 18" Cone
35 Hz - 250 Hz
0 dB SPL
800 / 8 Ω
0.00 × 0.00 × 0.00
GQ-153A
LF: 15" Cone
MF: 8" Cone
HF: 1" Compression Driver
40 Hz - 20 kHz
0 dB SPL
600 / 8 Ω
90° / 40°
0.00 × 0.00 × 0.00

Home |

Literature Request |

Contact Us |

Legal

Grundorf Cases & Racks Home Page
Copyright © 1996-2017 Grundorf Corporation. All Rights Reserved