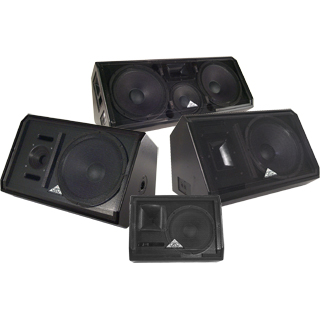 GT Series-Floor Monitors
The Grund Audio Design monitor line-up covers all performance types, from small performance to large concert instrument fill monitoring.
All monitors are dual angle as well as low profile for a clean stage presence. The controlled pattern horns allow high SPL levels before feed back. Grund Audio monitors provide the articulation and punch required in high SPL performance.
Three standard finishes are available: black, white or natural (ready-to-stain). All models are available with optional biamp capability.
The GT-DW32M is ideal for full-mix drum monitoring and side-fill applications. The GT-2420M is popular in the touring circuit as a preferred choice for vocal monitoring.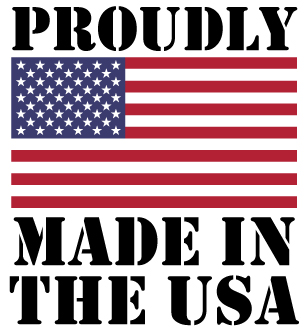 Expand Details

Model
Number
Drivers
Frequency
Response
Sensitivity
Watt /
ohm
Dispersion
H / V
Dimensions
H x W x D
GT-1071M
LF: 10" Cone
HF: 1" Compression Driver
65 Hz - 16 kHz
97 dB SPL
250 / 8 Ω
90° / 40°
18.63 × 13.63 × 13.38
GT-1210M
LF: 12" Cone
HF: 1" Compression Driver
50 Hz - 18 kHz
99 dB SPL
400 / 8 Ω
120° / 40°/50°/90°
15.25 × 23.75 × 14.75
GT-1220M
LF: 12" Cone
HF: 2" Compression Driver
50 Hz - 18 kHz
100 dB SPL
450 / 8 Ω
40° / 80°
15.25 × 23.75 × 14.75
GT-1510M
LF: 15" Cone
HF: 1" Compression Driver
40 Hz - 19.5 kHz
98 dB SPL
450 / 8 Ω
120° / 40°/50°/90°
17.25 × 28.75 × 17.88
GT-1520M
LF: 15" Cone
HF: 2" Compression Driver
50 Hz - 18 kHz
99 dB SPL
450 / 8 Ω
40° / 80°
17.25 × 28.75 × 17.88
GT-2420M
LF: 2 × 12" Cone
HF: 2" Compression Driver
40 Hz - 16 kHz
101 dB SPL
800 / 4 Ω
40° / 80°
15.25 × 34.50 × 14.75
GT-DW32M
LF: 2 × 15" Cone
MF: 10" Cone
HF: 2" Compression Driver
40 Hz - 18 kHz
99 dB SPL
800 / 4 Ω
80° / 40°
17.25 × 44.00 × 17.88
GT-CM-22M
LF:
50 Hz - 18 kHz
100 dB SPL
450 / 0 Ω
25.75 × 16.44 × 13.06
GT-CM-52M
LF: 15" Cone
HF: 2" Compression Driver
50 Hz - 18 kHz
99 dB SPL
450 / 0 Ω
40° / 80°
28.75 × 19.44 × 17.56
GT-SF242R
LF: 2 × 12" Cone
HF: 2" Compression Driver
40 Hz - 18 kHz
101 dB SPL
800 / 4 Ω
80° / 50°
15.00 × 36.00 × 14.25

Home |

Literature Request |

Contact Us |

Legal

Grundorf Cases & Racks Home Page
Copyright © 1996-2017 Grundorf Corporation. All Rights Reserved