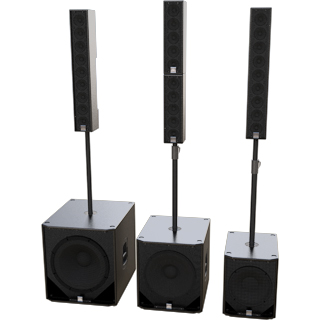 Line Column Array Series
Grund Audio Design's newest addition to the audio line is the LC Series Line Column Arrays and 2.1 Subwoofers. Featuring a small footprint and lightweight design, the new LC-5, LC-9 / LC-9A Column Line Arrays are ideal for both fixed installation and portable sound reinforcement applications for small to medium size spaces, including house of worship, education, presentation facilities, and DJ events.
The Line Column Arrays are 3.5-inch neo transducer-based systems delivering high speech intelligibility and excellent music reproduction characteristics. Manufactured in the USA, the Line Column Arrays are built using 13-ply Baltic Birch wood for superior performance and cabinet rigidity. The enclosures are available in black or white paint as well as unfinished.
The LC Series includes three 2.1 Subwoofers designed for use with the LC Series column line arrays. The LC-2SA, LC-5SA, and LC-8SA subwoofers are all powered systems that incorporate a 2.1 amplifier designed to drive both the subwoofers and stereo satellite column array loudspeakers. The LC-2SA uses a 12-inch LF transducer while the LC-5SA has a 15-inch transducer and the LC-8SA offers an 18-inch transducer.
The LC-2SA subwoofer features a 1200 watt Class D amplifier while the LC-5SA and the LC-8SA employ 1600 and 1800 watt Class D amplifiers respectively. All three subwoofers include on-board DSP capabilities that provide programmable loudspeaker management settings that optimize the column array / subwoofer combination for a variety of environments ranging from corporate presentation spaces and houses of worship to education and DJ.
Also manufactured in the USA, the new LC Series subwoofers are built using multi-layer birch wood for superior performance and cabinet rigidity. The combination of LC Series Line Column Arrays and Subwoofers is easily expandable from the basic 2.1 system to more elaborate setups, as the DSP / power module can be switched to accommodate larger systems as more loudspeakers are added.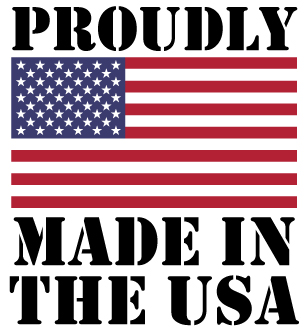 Expand Details

Model
Number
Drivers
Frequency
Response
Sensitivity
Watt /
ohm
Dispersion
H / V
Dimensions
H x W x D
| | | | | | | |
| --- | --- | --- | --- | --- | --- | --- |
| LC-5 | LF: 5 × 3.5" Cone | 140 Hz - 20 kHz | 97 dB SPL | 175 / 8 Ω | 120° / 20° | 19.00 × 5.50 × 5.75 |
| LC-9 | LF: 9 × 3.5" Cone | 140 Hz - 20 kHz | 98 dB SPL | 300 / 8 Ω | 120° / 10° | 32.63 × 5.38 × 6.75 |
| LC-9A | LF: 9 × 3.5" Cone | 140 Hz - 20 kHz | 98 dB SPL | 350 / 0 Ω | 120° / 10° | 32.63 × 5.38 × 6.75 |
| LC-2SA | LF: 12" Cone | 40 Hz - 140 Hz | 0 dB SPL | 500 / 8 Ω | | 18.75 × 14.81 × 19.75 |
| LC-5SA | LF: 15" Cone | 40 Hz - 140 Hz | 0 dB SPL | 600 / 8 Ω | | 21.75 × 19.06 × 22.00 |
| LC-8SA | LF: 18" Cone | 40 Hz - 140 Hz | 0 dB SPL | 600 / 8 Ω | | 26.75 × 24.56 × 24.94 |

Home |

Literature Request |

Contact Us |

Legal

Grundorf Cases & Racks Home Page
Copyright © 1996-2018 Grundorf Corporation. All Rights Reserved